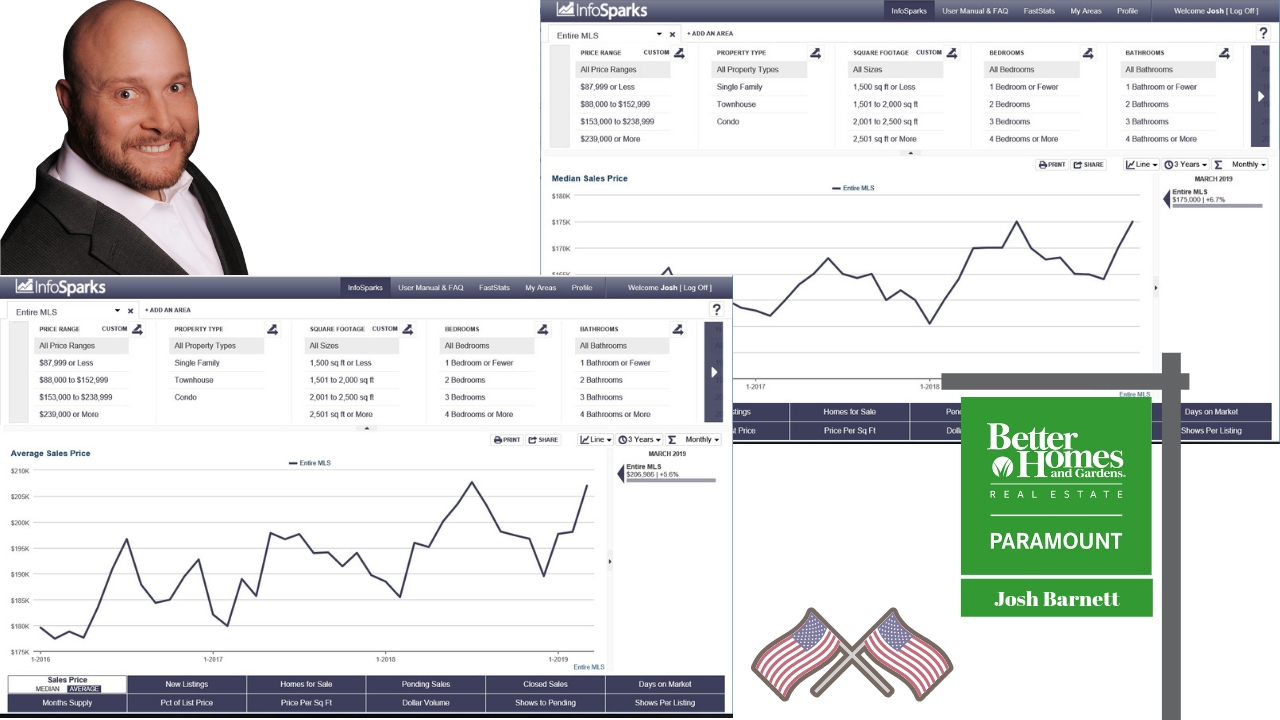 Values are still rising!!!! For 3 months now, up, up, and up!!!! If you are thinking of selling this year, GET ON THE MARKET!!!!
If you can't tell, now is the time to sell. Median Prices raised around 5,000 dollars and Average Home Prices raised around 9,000 dollars!!!!
With interest rates still historically LOW (in the scheme of things) Buyers are SO MUCH Buying power AND if the home is priced CORRECTLY, you will have multiple offers and typically sell above asking.
BUT as always, if you, as Seller, over price your home it will sit there and sit there and sit there, until MOST Likely the home will sell under market value due to Buyer's falsely believing there is something wrong with the home, BUT there isn't, YOU JUST OVERPRICED it, Don't Do That!!!
Also, as a Buyer, MAKE SURE you are making offers that will BUY the home and NOT disappoint the Seller's to the point that they, the Seller's DO NOT even respond to your offer. The Market is the Market, if you were the Seller (speaking to the Buyers), would you sell a home for less then Market Value.
Josh Barnett with Better Homes and Gardens Real Estate Paramount
405-315-7965 | Josh@Marketing405.com