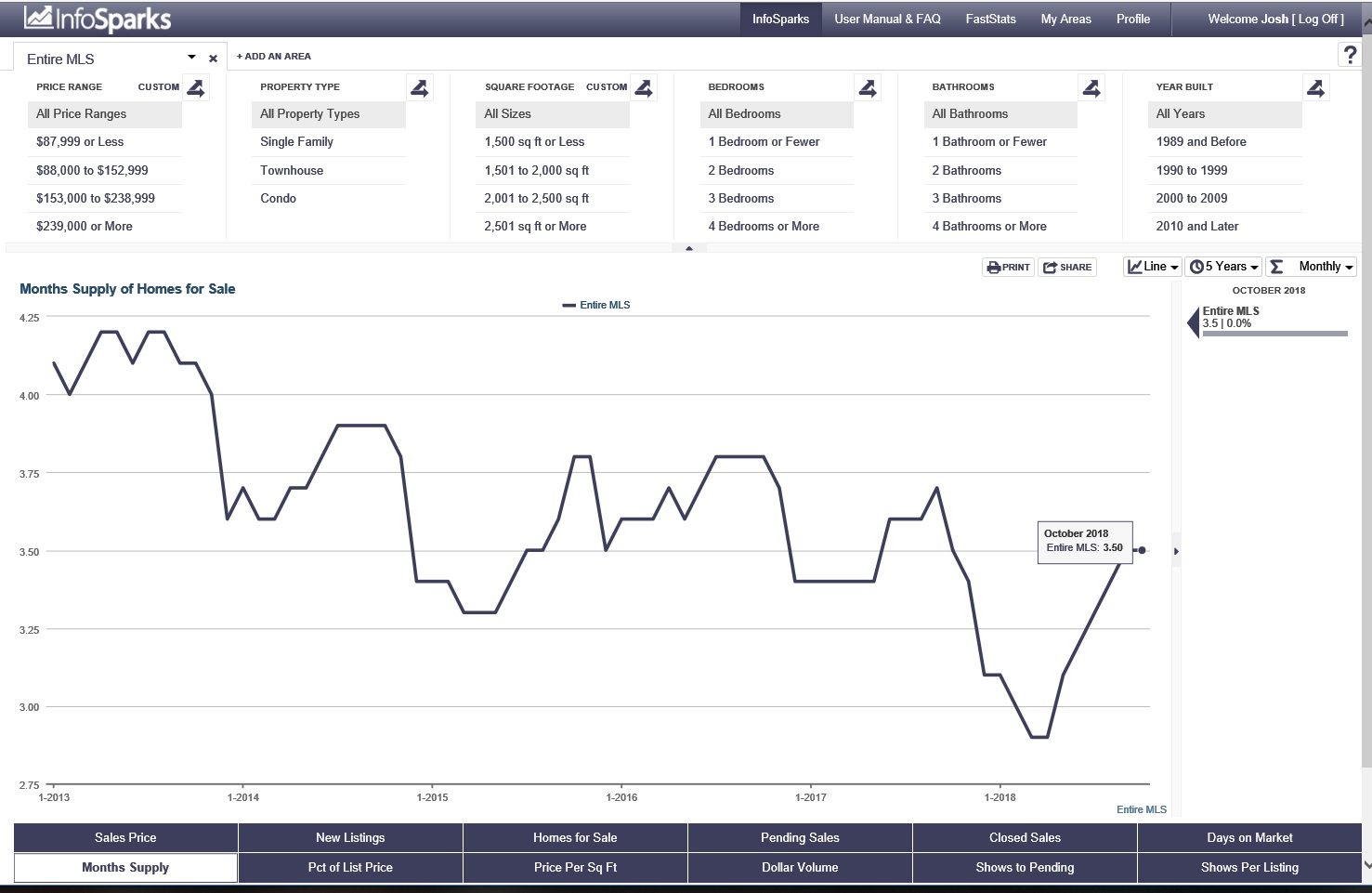 Months Supply Inventory FLAT LINED this last MONTH!!!!! This is great stuff, sitting at 3.5 month inventory on back to back months could be a product of the supposed "slow season" ... is there such a thing ... well that all depends on how you look at the question, as with all questions. But Josh why do you say that ... wouldn't inventory continue to increase during a "slow season"? NO ... listing start to expire now that summer is over and they will not be coming back on until next spring, this holds inventory levels due to less Sellers choosing to list their homes. BUT BACK to the question and perception of is there such a thing as a "slow season" ....
As a home Seller, you wouldn't want the market to slow during a supposed "slow season" and you can make moves to ensure this doesn't happen, i.e. ECON 101, price yourself competitively, now I am not saying leave any money on the table, NO, I am saying price yourself competitively and you will receive multiple offers and more often then NOT, sell above market due to the higher buyer demand of multiple offers.
As an Agent, does the market slow this time of year ... OF COURSE NOT ... only agents slow. if you want business it happens all the time, all year round, it is a product of the work you put into getting business. Go research Ricky Carruth for detailed explanations of this.
As a Buyer the Market definitely does not slow for you, if you just found the "one" so did all the other Buyer's that you have been competing with, EVEN in a "Buyer's Market" the good houses still sell above market BECAUSE .... da da daaaaa ... a retail house is a commodity, i.e. Buyer's live and and take pride in ownership of their homes. Unless you are a Buyer that is a fix and flip contractor, you will still pay top dollar for the perfect home, you just will, take your phone for example, does it do more then just call people ... yes ... how much does a basic, just call people phone compare to the does everything that your phone does cost?