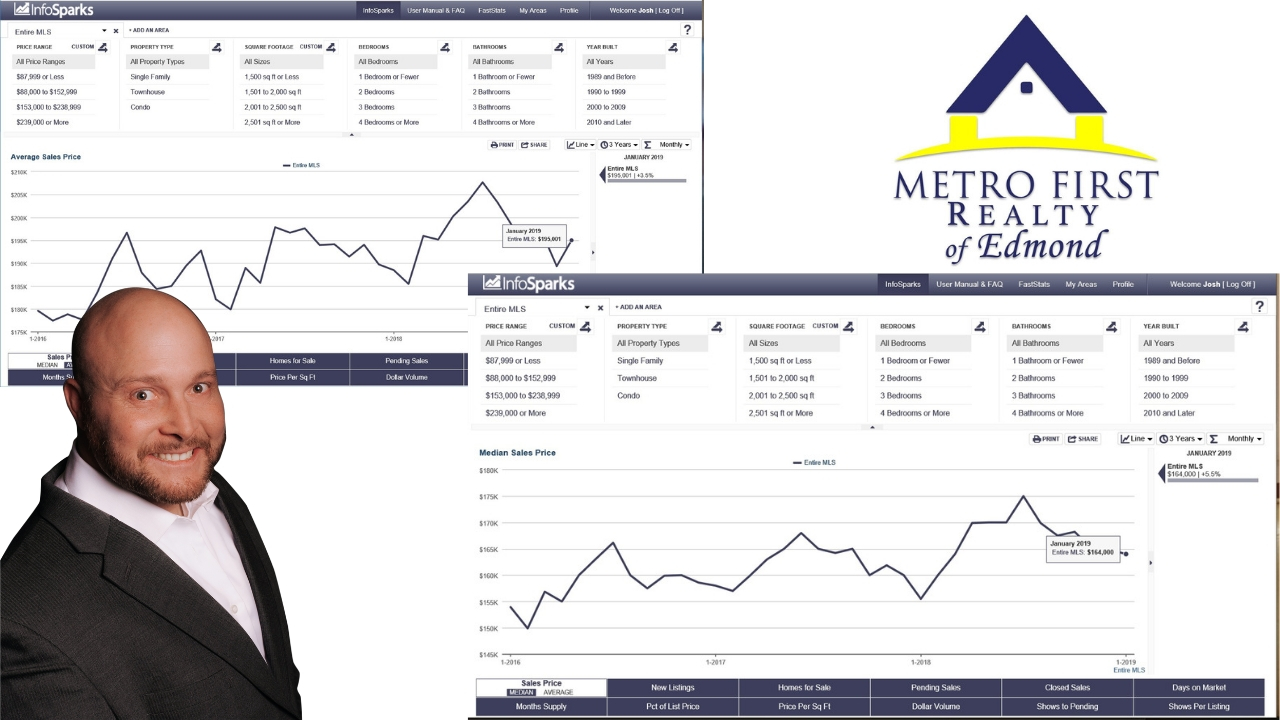 NO WAY!!!! Finally the Average Sold Price of Homes has started to go back up ... it just took 6 months BUT that is ONLY the Average. The median price continues to DROPPPPPPP. Will the Summer months be able to save Oklahoma's housing market from this continued loss in value or will pricing keep trending downward.
With the supply of inventory only flat lining this month and NOT continuing down, we will only be able to wait and see. I have seen builders start offering BIG cash back and Upgrades ... AND Some ... yes some even DROPPING their prices on NEW Construction!!!!!
This Summer will be an interesting market and if Seller's agents do not have a good grasp of what is going on, there will be a TON of expired homes this fall!!!!!
As always, if you need to sell a home or land, give me a call at 405-315-7965.
Josh Barnett, Metro First Realty of Edmond