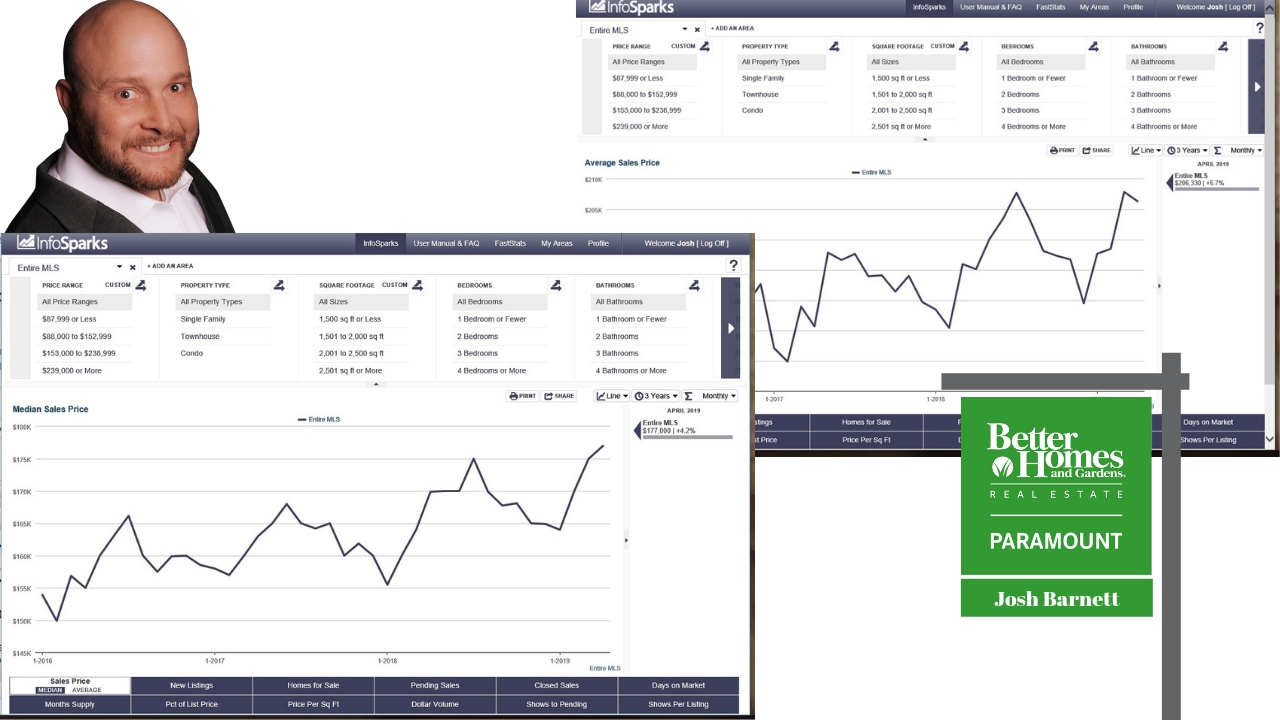 OH MAN!!!! With the stock market dropping ... will rates RISE and the Real Estate Market COOL .... no one knows but one thing is "sure" the PAST ... and past prices are rising!!!! January's median sales price was 164,400 dollars, February's median sales price was 170,000 dollars, March's median sale price was 175,000 dollars, AND April's median sales price was ... 177,000 dollars!!!!! (stats from MLSOK).
Whats a Seller to do ... it all "depends". Are you going to cash out on your appreciated equity and go buy that smaller home with smaller yard to relax more OR are you wanting more LAND and MORE SPACE ... no matter which option is one you desire selling now, if you are on the fence is PRIME season.
If rates begin to rise, Buyer's lose buying power, i.e. their monthly payment amount increases, if their monthly payment amount increases their debt to income ration is tighter and tighter, i.e. lowering their total purchase price amount they are able to "afford".
Real Estate with all things are subject to exterior forces, if you are ready to sit down and discuss selling your home, call me, Josh Barnett with Better Homes and Gardens Real Estate Paramount.
We can put together your exit strategy that looks out for your best interest.